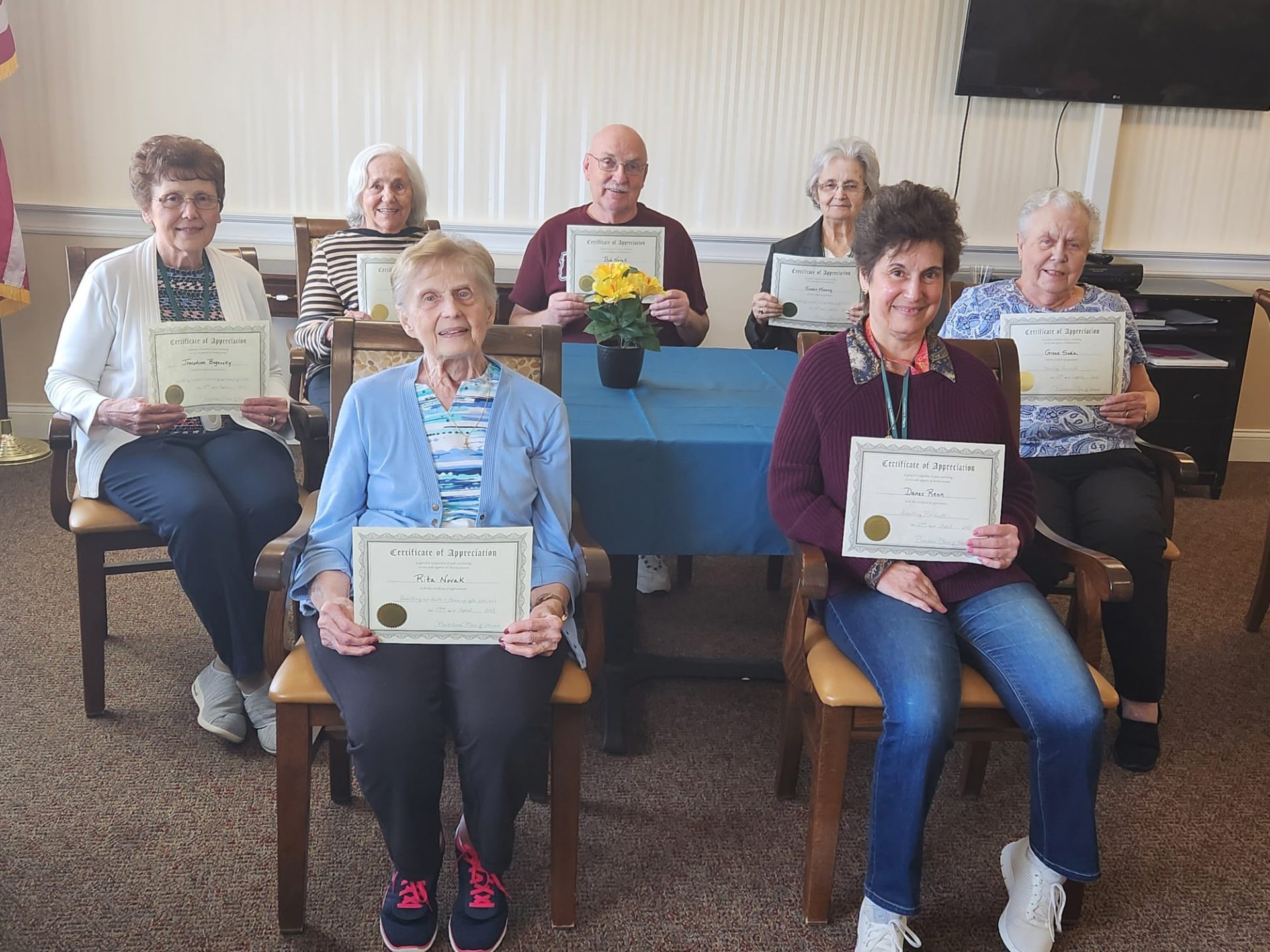 These events are available for all to attend. Here are some examples of activities that residents look forward to during a typical week.
Bus Trip to Apple Orchard: Pick your own apples. Help fill a bushel basket to make homemade apple pies.
Social Hour with Piano Music: Enjoy a refreshment of your choosing while listening to piano music with friends.
Paint Night: Create your own artwork while receiving step-by-step instruction from an artist.
Local History Lecture: Listen to a presentation by the local Historical Society to learn interesting facts about the history of your county or town.
Dining Committee Meeting: Critique the menu and provide input to the Dining Director that will make your dining experience even more enjoyable.